Who we are / Team
Mag. Marcello Nicoloso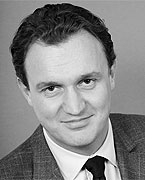 Marcello Nicoloso founded ReManagement recognizing the opportunity to provide hands-on support combined with a different approach advising organizations - where situations demand action, objectivity and results.
In his career he served as CEO, in BoD's and held several PoA's to manage clients business getting back on track. Last station was a steel forging company with EUR 80 Mio turnover, where a gap in management created a massive downturn.
Mr. Nicoloso has collected an intense experience with Eastern European companies and holds good contacts to Banks, Auditors and Lawyers as well as industrial contacts in Prague, Budapest, Warsaw, Kiev and Bucharest, and in his hometown Vienna.
His passion is flying planes and wings of different sizes, Mr. Nicoloso holds the Commercial Pilot License and Acrobatic License.
Martin Vereš
Martin Vereš gained restructuring experience by working in a Vienna stock-listed private equity fund, where he worked in a team of experts, which successfully turned around several stagnating projects of the fund. He made several other projects with restructuring background and is specialized in real estate and property management in Slovakia as well as in central Europe.
He is based in Bratislava to manage operations in Slovakia as well as Czech Republic. Currently, he is a CEO in a property management company serving foreign clients and consultant to several property development projects across Slovakia.
Martin Vereš has a degree in business consultancy in the field of international finance and accounting. In his free time, he enjoys water sports, tennis and golf.
Roxana Voicu-Dorobantu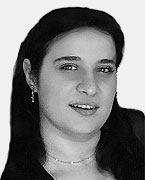 Roxana Voicu-Dorobantu got a restructuring insight experience by working together with KPMG as well as other international advisors on developing and implementing corporate strategy, reorganizing business segments and improving financial performance - for large corporations in industrial, real-estate and oil & gas sector, but also for SMEs.
Born and raised in Bucharest, Ms. Voicu is responsible for our operations in Romania and neighboring countries. Thanks to her expertise and her analytical thinking, she can adapt herself and comprehend in the shortest of time various industries and the way they function. This weighted a lot when after her post-graduation she decided to join ReManagement.
Besides her professional duties, she passes-over her Corporate Finance know-how by holding lectures at the Academy of Business Administration, Bucharest. Her expertise in the real-estate and construction sector have also ensured her position as a co-coordinator for a national strategy on real-estate and housing. She is passionate of any type of high tech gadgets and has a strong receptivity for classical music.